This island-inspired banana leaf wallpaper just screams summer.
SUMMER '17
We asked the glam squad
behind our summer campaign to
give us some of their favorite style
and beauty tips for the season.
Here's everything you need to know
to kick summer off with a bang
(and get those glowy vacation vibes
without ever leaving the city).
First up, We got some
summer-dressing how-tos
from our superstylist
JESSIE TATE
What are the key summer trends?
Ruffles would have to be number one—
bold and brave but with a classic twist.
Fabrication is so important when it comes
to this trend—cool and crisp fabrics look
and feel best on and Parker does this
so beautifully.
Colorwise, it's all about bright sherbet
shades, vibrant reds, cobalts, and sunflower
yellow. And blue has replaced black as
the new neutral.
Also, embellishments like patches and
embroidery are big this season.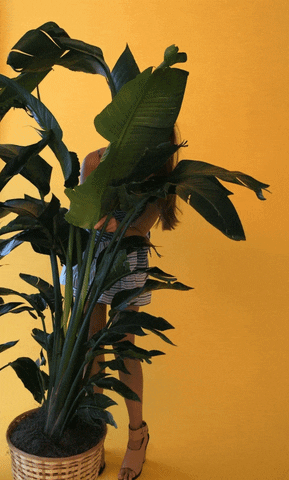 Our model zo nowak plays peek-a-boo on set
What's your favorite look from the shoot?
Oooh that's a hard one, but I would have to say
the strawberry sorbet ruffle top with the mixed
stripe blue mini skirt. It's slightly unexpected
but it's a look we'd all love to wear for summer.
Featuring the maple top and the lambert skirt
How did you pull off the mixed stripes?
It's about keeping your stripes balanced
and delicate. This look actually reads as
solids from far away—it's only when
someone gets close that they'll notice
the playful mix of two stripes.
One more thing: ALWAYS wear vertical
stripes on the bottom when it comes to pants.
They're lengthening, which just looks better.
For tops, dresses or skirts, there are no
rules—just have fun with it!
featuring the jace dress
What are some things to keep in mind when dressing
for summer?
Don't be afraid of color! It can immediately change your mood.
Treat yourself to a sweet bra that you feel good in. It makes
all the difference. And mix it up. The summer collection is full
of pieces that are so easy to blend in to your wardrobe and
add that twist of color and freshness. So enjoy it!
Jessie's Picks
Dane Blouse
Lambert Skirt
Auburn Blouse
Next, our beauty whiz
(and proud Aussie) shares
some ideas for looking
gorgeous all summer Long.
CAMPBELL RITCHIE
How did you get that pretty glowy look?
It's all about Skincare! I'm a huge fan of
oils and natural ingredients are so important
to me! I used the Jasmine Oil by Darphin as a
nourishing prep before makeup. You can also
try dabbing on a little bit of reflecting cream
like RMS Beauty's Magic Lumizer.
Campbell works her magic on our model Zo.
What are the most important beauty tips
to keep in mind for summer?
Always, always use sunscreen. Also, less is more when it comes to makeup. Use tinted moisturizers instead of foundations, and use a pretty cream blush that can also be used on the lips. Any tips for looking dewy
(but not dripping) in the heat?
A natural glow is beautiful and fresh-looking.
But you should invest in a good anti shine
product that you can use just where needed
(usually the t-zone). One of my favorite
products for shiny areas is Power Pore
Anti-Shine & Pore Treatment by Lab Series.
It's actually a men's product but it's amazing!
What are a few key beauty essentials
every girl needs?
Great skincare is essential. If you invest
in that you'll spend less on makeup! Also,
a good lipstick that can double up as a
gorgeous cheek color. An illuminating eye pen
like Touché Eclat by YSL. Blotting films—
they're less expensive than a powder and don't
overload the skin! And they can easily be
popped in your purse. And definitely waterproof
mascara if it's for summer or a wedding.